SharpLink Gaming has introduced a new mobile application for LeagueSafe, the private fantasy leagues platform acquired through its SportsHub Games purchase last year. Since its debut on Google Play and the Apple App Store in early August 2023, the app has secured over 16,000 downloads. Prior to this, LeagueSafe had amassed over 600,000 users subscribing to its services.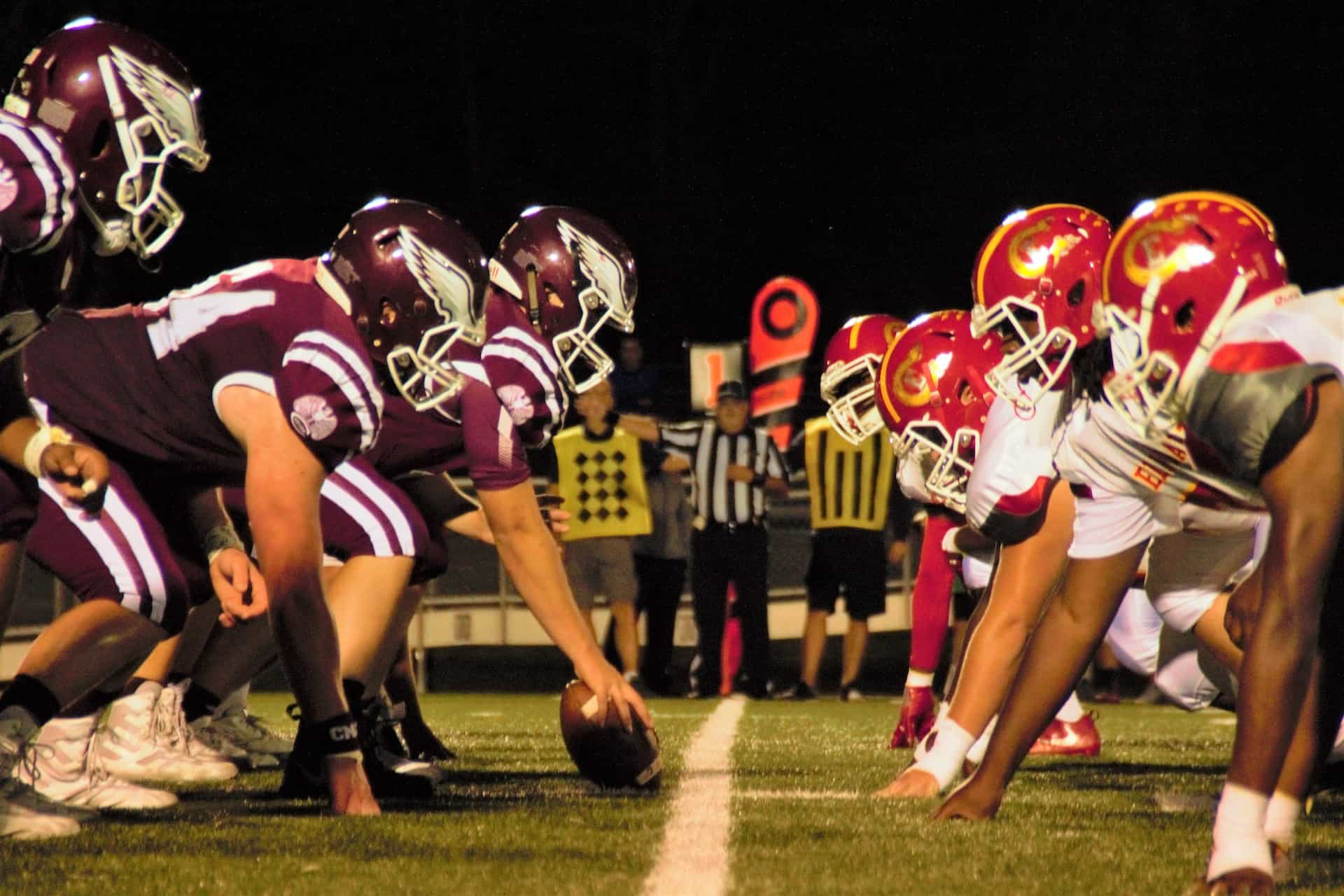 LeagueSafe Provides Private Fantasy Leagues with Finance Management Services
SharpLink Gaming has introduced a fresh mobile application for LeagueSafe, a private fantasy leagues platform that joined the fold following SharpLink's acquisition of SportsHub Games last year. Since its debut on Google Play and the Apple App Store in early August, this mobile app has garnered more than 16,000 downloads.
Before the mobile app's release, over 600,000 users had subscribed to LeagueSafe's services via its website, which has facilitated more than three million transactions since its establishment in 2008. SharpLink reports that LeagueSafe has already amassed over $22 million in entry fees from fantasy football leagues across the United States in preparation for the upcoming football season, representing a notable increase of over 30% compared to the approximately $18 million collected in payments in 2022.
This development highlights the growing enthusiasm and engagement of fantasy sports enthusiasts, supported by the convenience of mobile applications in managing their leagues and entry fees.
LeagueSafe plays a pivotal role in assisting private fantasy leagues in managing their finances effectively. One of its primary functions is collecting entry fees from participants throughout the season. Beyond this, it offers a transparent view of all league transactions, ensuring clarity and accountability. Moreover, it serves as a financial custodian, securing funds over the course of the season, which ultimately supports timely payment of entry fees and facilitates seamless end-of-season payouts.
Mobile App Enables Commissions to Establish and Manage Their Leagues
LeagueSafe operates on a revenue model that hinges on the interest accrued from the dues held within its wallet system. This financial framework ensures that the platform remains sustainable while offering valuable services to fantasy sports enthusiasts. Upon the culmination of a season, users have the flexibility to either retain their winnings in their LeagueSafe wallets for future utilization or opt for payouts, which can be initiated at any time. The platform accommodates a broad spectrum of fantasy sports, including football, baseball, basketball, and hockey, with football enthusiasts comprising the largest user base.
The newly launched mobile app significantly enhances the user experience by empowering commissioners to create and administer their leagues with ease. Moreover, it simplifies interactions for league members, allowing them to access league information and process entry fee payments online. Featuring a QR code-enabled invitation system, the app streamlines draft processes for private fantasy leagues, whether they convene in-person or online, enabling them to efficiently prepare for the NFL season with minimal hassle.
Additionally, the app introduces free-to-play games, such as a weekly single-player fantasy football prop game tailored for the upcoming NFL season. This engaging feature invites users to make selections from a set of 7-10 football-themed questions each week, providing them with an opportunity to compete for attractive weekly prizes.
Rob Phythian, Co-Founder and Chief Executive Officer of SharpLink, believes that the service will be a huge boon to the company's future development:
"With its proprietary audience of users and volume of collected entry fees both trending upward, LeagueSafe is expected to be a significant contributor to SharpLink's future success, helping us to advance our core objectives associated with audience aggregation, fan engagement, and positive financial performance. The growth momentum behind LeagueSafe is a direct result of the concerted efforts of SharpLink's collective business units working to expand awareness of LeagueSafe's services among millions of U.S. sports fans, who love the social interactions and competition with friends, family, and co-workers, the low cost/high reward offered by fantasy sports gaming and the thrill of victory when they win."– Rob Phythian, Co-Founder and Chief Executive Officer, SharpLink,Press Release
SharpLink Rolled Out New CFO Back in August 2022
SharpLink Gaming, a prominent player in the US sports betting market, named Robert DeLucia, CPA, as its new Chief Financial Officer (CFO) back in August 2022. DeLucia assumes the role previously held by Brian Bennett, who has chosen to explore new career avenues. DeLucia brings a wealth of financial and accounting experience to SharpLink, including his tenure as Chief Accounting Officer at GTT Communications, his role as Interim CFO at Neon Logistics, and his position as Controller at Eastern Airlines.
Established in 2019, SharpLink is dedicated to providing cutting-edge sports betting technology and affiliate marketing services. The company collaborates closely with esteemed sports league operators, boasting partnerships with notable entities such as NASCAR, the National Hockey League (NHL), and the PGA Tour. This strategic appointment of DeLucia as CFO signifies SharpLink's commitment to maintaining a strong financial foundation as it continues to navigate the dynamic landscape of the US sports betting market.
Rob Phythian, the company's co-founder and CEO, celebrated DeLucia's extensive experience, as well as his wide array of useful skills:
"Bob is a proven CFO with a superior track record of delivering results and creating value for a wide range of public and private companies spanning a range of global industries. We believe he is a high impact executive who brings us a compelling blend of strategic and capital management discipline, well-honed operating skills in high growth environments and deep expertise in mergers and acquisitions, capital formation, audit oversight and implementations, and SEC reporting and compliance."
NFL Suspended More Players for Gambling in July 2023
The National Football League (NFL) took decisive action in July 2023 against several players found in violation of the league's stringent anti-gambling regulations. Four players, including Isaiah Rodgers and Rashod Berry from the Indianapolis Colts, have faced suspensions as a result of their involvement in betting on NFL games during the 2022 season. These suspensions will remain in effect until at least the conclusion of the 2023 season. Furthermore, free agent Demetrius Taylor has received a ban for the entire 2023 season due to similar infractions.
Although the affected players will have the opportunity to seek reinstatement after the upcoming 2023 season, the NFL has emphasized its unwavering commitment to maintaining the integrity of the game. In a separate case, Nicholas Petit-Frere of the Tennessee Titans received a six-game suspension for betting on non-NFL sports while present at the club's facility. These measures underline the NFL's strict gambling policy, which expressly forbids any form of gambling activities within league facilities or venues, including practice facilities. The league's uncompromising stance on gambling violations reflects its dedication to preserving the trust and fairness inherent in professional football.
Chris Ballard, the general manager of the Colts, clarified the roster changes stemming from the league's judgement that specific players had violated the gambling policy:
"We have made the following roster moves as a consequence of the determination that these players violated the league's gambling policy. The integrity of the game is of the utmost importance. As an organization we will continue to educate players, coaches and staff on the policies in place and the consequences that may occur with violations."
Have you enjoyed this article? Then share it with your friends.
Share on Pinterest